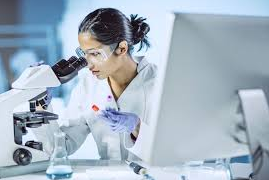 Are you a Health Researcher, Medic, Health Professional, Health Organization, Non Governmental Organization, Non Profit Organization, or an Individual who wishes to contribute in controlling the coronavirus pandemic? The coronavirus disease (COVID-19) is a respiratory illness that have caused unprecedented panic across the globe in recent times. The negative effect of this disease across countries, economies and financial markets around the world has become overwhelming to say the least. In response to this emergency therefore, various international Organizations and Foundations have released funding to help stem the tide. Check out a list of top 10 funding opportunities that can assist you in helping the world to contain this coronavirus outbreak.
Scope of the Proposals
The scope of the proposals for the various grants cuts across the following areas:-
Epidemiological observational studies including risk factor determination, detailed investigation of transmission events and infectiousness (included susceptibility of infection).
Clinical observational studies on severity, natural history, optimal sampling strategies and triage processes.
Registry-based follow-up of critically ill patients.
National clinical trials that are embedded in international multi-center clinical trials based on the WHO Model protocol when relevant, and using WHO's updated prioritization criteria to guide choice of interventions for evaluation, including therapeutics and supportive measures.
Public health response and social countermeasures:

Understanding the social dynamics of transmission and vulnerability.
Risk communication, social dynamics and public health response. This may also include traditional and social media.
Developing strategies to combat misinformation, stigma, and fear.
Cultural dimensions of the epidemic such as, examining how individuals and communities understand and react to the disease, including special attention to vulnerable groups.
Studying international relations, global coordination, response systems and crisis management.

Supporting healthcare system response including infection prevention and control, including best practice to protect health care workers.
Other research projects related to cooperation across sectors that encompass e.g. education, public transport and economic impacts.
The various grant opportunities and how to apply for them are listed below:-
1. SOLVE 2020 Global Health Security & Pandemics Challenge
Scientists and drug developers, have been on the journey to produce, test, and deliver vaccines and treatments, tech innovators also have a crucial role to play, both in the near term and to prevent and mitigate various infectious disease outbreaks including lately the Coronarirus. SOLVE acknowledges that financial constraints can be a limiting factor to this process and is therefore offering financial support to accelerate the realization of these goals.
2. Royal Society of Tropical Medicine and Hygiene (RSTMH) Grant
In response to the coronavirus pandemic, the purpose of this grant is to enable early career researchers and global health professionals in the field of tropical medicine or global health to undertake clinical or scientific research and/or fieldwork, either as stand-alone projects or distinct elements within a larger project.
3. CcHUB offering Funding and Design Support for COVID-19 Projects (Nigeria)
In light of the Coronavirus pandemic and its related consequences in other sectors of various economies across the globe, Co-Creation Hub (CcHUB) in Nigeria is offering Funding and Design support for teams working on projects to address problems/needs related to the Coronavirus outbreak.
4. Innovative Medicines Initiative (IMI) Grant to Tackle Coronavirus Outbreaks (EUR 45m)
The Innovative Medicines Initiative (IMI) has launched a new fast-track call for proposals on the development of therapeutics and diagnostics to tackle current and future coronavirus outbreaks.
IMI is looking for proposals that address: The development of treatments to rapidly respond to the current COVID-19 outbreak and/or future coronavirus outbreaks – this could include potential drugs that are already at a very advanced stage of development, or an existing, approved drug that could be 'repurposed' to treat COVID-19. It could also include drugs that are in the earlier stages of development, as well as strategies to address drug resistance; The development of diagnostic tests to rapidly and reliably identify people infected with the coronavirus that causes COVID-19, and for use in clinical trials of new drugs.
5. Development of Therapeutics and Diagnostics in Combatting Coronavirus Infections
Proposals submitted under this topic are expected to advance the knowledge specifically on COVID-19 and more widely on the coronavirus family with the aim of contributing to an efficient patient management and/or public health preparedness and response to current and future outbreaks of coronavirus infection.
6. COVID-19 Emergency Call for Proposals: Collaborative and Knowledge-Building Projects for the Fight against Coronavirus Disease
The Research Council of Norway wishes to contribute to the global response to the COVID-19 outbreak. The aim is to support research that will enable to understand and contain the new COVID-19, as well as to improve efficient patient management and public health (national and international) preparedness and response to the current and analogous outbreaks that may come in the future.
7. Swiss National Science Foundation Special Call on Coronaviruses (Switzerland)
The Swiss National Science Foundation (SNSF) is convinced that Swiss research can make a difference and has therefore launched a special call on Coronaviruses.
An intensification of research efforts is therefore urgently needed. For this reason, the SNSF is supporting projects involving research into coronaviruses – to tackle the current crisis and prepare for likely future epidemics.
It addresses researchers in all disciplines who are able to contribute to a better understanding of the virus, its spread, the resulting illness as well as diagnosis and treatment, or who can help the health system and society as a whole deal more effectively with the epidemic.
8. Coronavirus Community Fund Northern Ireland
The Coronavirus Community Fund is open to community organisations throughout Northern Ireland, who are supporting isolated older people at this time.
The focus of the fund will be to offer community organisations emergency funding to deal with emerging issues in the community, affecting older people (aged 50 and over), as a result of the continuing threat of coronavirus, and the need for self-isolation, and potential for further exacerbation of loneliness and isolation of these older people.
9. COVID-19 Solution Challenge: A Call for Individuals or Startups in India
Government of India is taking all necessary steps to ensure that they are prepared well to face the challenge and threat posed by the growing pandemic of COVID 19 – the Corona Virus. With active support of the people of India, they have been able to contain the spread of the Virus in country.
The most important factor in preventing the spread of the Virus locally is to empower the citizens with the right information and taking precautions as per the advisories being issued by Ministry of Health & Family Welfare. Further, they are also supporting inputs with regard to individuals and companies who can develope technologies and innovative solutions, Bioinformatics, datasets, Apps for diagnosis etc that can be leveraged for strengthening the fight against Corona.
10. Innovation Fund announces Call for Countering the Effects of the COVID-19 Pandemic – Serbia
The Innovation Fund (hereinafter: the Fund) offers financial support for innovative projects aimed at solving the problems caused by the Covid-19 (coronavirus) pandemic. Micro, small and medium-sized enterprises with already developed prototypes, products, services and technologies can scale up and can be scaled up over a short period of time and become available for use in counteracting the effects of a pandemic.
The objective of this public call is the rapid and effective support of innovative projects to address the health and well-being of the population, which can be scaled up over a short period of time and available for use in counteracting the effects of a pandemic.