5 Major Health Tips for the New Year 2020
Good health is at the center of human well-being, happiness, and long life. Importantly, it also contributes to economic progress, as healthy populations are more activated to actualize their life goals and contribute effectively to societal development. The new year 2020 is another opportunity to commit to healthy habits. To actualize this, these 5 major health tips will be of great help.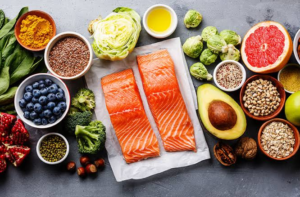 1. Please don't smoke.
If you have a habit of smoking, it's time to quit. If you have never smoked before now, please maintain that record. What if don't smoke but you do have friends who do? Mind how you follow such friends so that you don't join them. When you have a smoking habit that continues for a long time, it becomes an addiction which is a disease that further affects your brain, work and behavior. It may also get to a point of difficulty in withdrawal from that substance. It is best never to start. Some of the health effects of smoking includes:- heart attack, stroke, psychosis, heart, liver or lung disease, cancer, mental illness, and even death. However, if you are already trapped, the good news is that you can break that habit. Seek medical advice on how to stop it.
2. Maintain a healthy diet.
As you may be aware, a healthy diet is very essential for our nutrition and good health. Healthy diet protects us against many chronic non-communicable diseases, such as diabetes, heart disease, and cancer. Essential for a healthy diet also is the eating of variety of foods and consumption of less sugars, salt, and saturated and industrially-produced trans-fats, are essential for healthy diet. Actually, a healthy diet comprises a combination of different foods. Some of these include: staples like cereals (wheat, barley, rye, maize or rice) or starchy tubers or roots (potato, yam, taro or cassava), legumes (lentils and beans). Others are fruits, vegetables and foods from animal sources such as meat, fish, eggs and milk.
3. Maintain a low body mass index (BMI).
Body Mass Index (BMI), is a calculation that uses our height and weight to determine our proportion in regards to height/weight ratio. If you discover that your BMI is above the normal range or overweight, then there is need to do something to lower it. For example, with a waist measurement of more than 40 inches for men or 35 inches for women, you need to lose belly fat fast in order to remain healthy and live longer. This is because a high BMI can increase one's risk for a variety of health problems. Interestingly, there are things we can do to reduce our BMI which centers on eating a healthy diet. A poor diet can be the reason for a high BMI and changing to a healthier and balanced diet can help lower it. There is need to incorporate a lot of healthy fruits and vegetables into your diet. For instance, at least five portions of fruit and veggies a day is optimal for your health and well-being. It is important to incorporate leafy greens into some of your meals, like lettuce, kale, spinach, and others
4. Exercise (Work out for 30 minutes per day).
A short period of jogging or working out each day, can boost our health, make us live longer and even look younger. There are both immediate and health benefits that emanate from exercise and physical activities. With regular activity, our quality of life is improved. A minimum of 30 minutes a day or at least 3 times a week can allow you to enjoy these benefits. Some of the good things exercise does to us is to help burn calories, fats and also to reduce excess body weight. Exercise or physical activity can also reduce the risk of developing several diseases like type 2 diabetes, cardiovascular disease and cancer. Doing any physical activity is better than doing none. If you currently do no physical activity, start by doing some, and gradually build up to the recommended amount
5. Drink alcohol moderately.
Another health tip for the New Year is to avoid or moderate alcohol in-take. Too much of alcohol is not good for the body. Hence, if it's possible avoid alcohol this season. If you must drink, reduce your intake to once in a while and in small amount. Moderate alcohol intake is defined as the drinking of not more than one bottle in a day. Taking it once in a while is better and not taking it all is best.
Conclusion                                                          
We all stand a chance to have a great life. Adopting these healthy habits this New Year 2020 can help ensure best outcomes in your overall health.