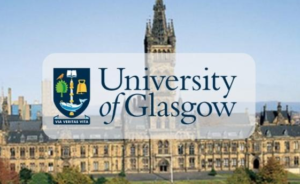 Course Developer: The University of Glasgow, Scotland, UK.
Timeline: 3 weeks.
Course Type: Online Certificate Course.
Aim: To equip Medical Students, Medical Trainees, Consultants, Nurses and Healthcare Professionals on how to handle complex issues faced in Critical Care Units when other options in the ward have been exhausted.
The Critical Nature of Critical Care Medicine.
Critical care is an emerging specialty in hospitals and, with an increasing population living with multiple co-morbidites, the burden on Critical Care Units is rising. In this course, find out about the common presentations seen in a Critical Care Unit and how to manage them effectively.
The course will equip you on how to handle pneumonia, how to manage multi-organ failure in trauma, how to recognize and manage sepsis early and how to prioritize the management of a trauma patient who needs resuscitation.
Course Syllabus
Pneumonia
Management of multi-organ failure in trauma
Early recognition and management of sepsis
Specific Objectives
By the end of the course, participants will be able to:-
Describe the meaning of Critical Care Unit and how support is different to that provided in the ward
Discuss which patients should be managed in Critical Care
Summarize the management of respiratory failure in critically ill patients in the High Dependency Unit and Intensive Care Unit
Debate appropriate triage of multiple patients involved in trauma
Discuss the management of polytrauma patients including the management of major haemorrhage
summarize the initial management of a patient with sepsis
Eligibility & Requirements
The course is aimed at medical students, medical trainees, consultants and other health professionals with an interest in critical care.
Participants do not need any prior experience or qualifications.
Certification
To be certified in this course, you will experience the following:-
Unlimited access to course materials, such as articles, videos, peer reviews and quizzes
Tests to validate your learning
N/B:Joining and learning the course is free. But to get a print and digital Certificate of Achievement once you're eligible, you will need to upgrade the course and pay $64.
About University of Glasgow
The University of Glasgow is a public research university in Glasgow, Scotland, United Kingdom. Founded by papal bull in 1451, the institution is the fourth-oldest university in the English-speaking world and one of Scotland's four ancient universities.  The University of Glasgow is a member of the prestigious Russell Group of leading UK research universities.
Click here to sign up for this course
Also Read:
Managing COVID-19 in General Practice: FutureLearn Online Course
COVID-19 Diagnostics and Testing: FutureLearn Free Online Course
WHO Online Course: Infection Prevention and Control (IPC) for Novel Coronavirus (COVID-19).
WHO Online Course: COVID-19; Preparedness and Response.
FutureLearn Online Course: COVID-19; Tackling the Novel Coronavirus
FutureLearn Online Course: Bacterial Genomes; Antimicrobial Resistance in Bacterial Pathogens