Applications Deadline: June 30th 2020.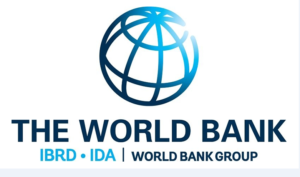 Background of the World Bank Group – Young Professionals Program (WBG-YPP)
Indeed, the WBG YPP is a take off point for an exciting career at the World Bank Group. Th program involves the recruitment of Young Professionals from around the world with various academic and professional backgrounds relevant to the World Bank, International Finance Corporation (IFC) and Multilateral Investment Guarantee Agency (MIGA). The nature of applicants sought for are those who demonstrate a passion for international development, a graduate education, relevant professional experience, and the potential to grow into impactful leadership roles across our institutions. The aim is to recruit and develop future leaders to collaborate effectively across our institutions on joint WBG solutions to development challenges.
Nature of the WBG-YPP
The WBG YPP is a two-year leadership development program at the start of a five-year employment contract with the World Bank, IFC or MIGA. All YPs start the program in Washington, DC, where they engage in intensive training—on-the-job and in the classroom—learning the fundamentals of leadership and operations at each institution and how to identify opportunities for joint impact.
Some of the key WBG-YPP features are:
Professional Experience
Leadership Development
Training on WBG Policies, Products & Operations
Global Rotations across WBG
Coaching & Mentoring
Networking Events
Compensation & Benefits of the WBG-YPP Program
The WBG YPP offers a competitive salary and benefits package as part of a 5-year term contract. Benefits include health, life and accident insurance, a pension plan and possible relocation and mobility benefits depending on WBG guidelines.
 Eligibility for WBG-YPP
Application must meet the following:
Be born on or after October 1, 1988
Have a master's or doctoral degree
Specialize in a field relevant to YPP Business Areas
Demonstrate relevant professional experience or continued study at the doctoral level
Be fluent in English
The Banks Group recruitment policy is to hire staff of the highest caliber, on as wide a geographical basis as possible, with preference to nationals of WBG member countries or countries of operation.
Additional Considerations
To be competitive, applicants should additionally:
Display a commitment and passion for international development
Possess outstanding academic credentials
Exhibit excellent client engagement, communication and team leadership skills
Demonstrate knowledge of relevant sector trends
The following attributes are a plus:  
Work experience in emerging markets or developing countries
Full proficiency in one of the following official WBG languages: Arabic, Chinese, French, Portuguese, Russian, and Spanish
Application Requirements
Resume/CV
Academic Credentials*
2 Short Essays
Short Summary of Thesis or Dissertation (World Bank candidates only)
3 Professional or Academic Recommendations
For more details and To apply click here
RELATED POSTS
Queen Elizabeth Commonwealth Scholarships 2020
International Society for Infectious Diseases (ISID) Research Grants 2020
African Academy of Sciences Grant for Covid-19 Research in Africa