Application Deadline: June 13th, 2020.
Eligibility: All young people in Africa above the age of 14 years who identifies themselves as Youths can participate.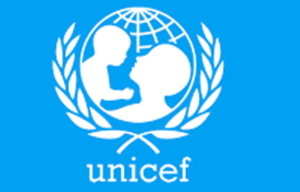 Background of UNICEF COVID-19 African Challenge
COVID-19 has hit the world hard in an unprecedented manner. Amid other hard realities, misinformation and fake news worsens our fear. UNICEF believes that youth have unique and novel perspectives on these challenges and should be given the chance to drive knowledge and solutions. Therefore, UNICEF has partnered with Cartedo to empower youth across Africa to solve a series of global grand challenges as well as positively impact communities while developing employability skills. This is your chance to Be seen, Be heard and Be the Change!
About the UNICEF COVID-19 African Challenge
This challenge gives youth a voice in exploring how we might empower people and communities to become more pandemic-resilient. Ideas are needed to solve real challenges faced by real people. This challenge offers one the opportunity to develop future-ready employability skills like design thinking while contributing to the global efforts to tackle COVID-19.
As you progress through this challenge, you will use a human-centered design approach to discover how COVID-19 is impacting real people in different ways, define these challenges from a human-centered perspective, and develop innovative solutions to these challenges.
You will start by exploring human needs related to the COVID-19 pandemic and turn your findings into core challenges faced by real people. By using our tools and techniques you will generate multiple ideas to solve these challenges and prototype solutions to share with people around the world.
Award Details
Winners will get certified in design thinking as you develop products, services and solutions to the challenges faced by people in your community like misinformation & trust, depression, income insecurity and stalled learning.
Everyone who finishes this challenge will receive a certificate of participation from UNICEF, acknowledging your positive contribution in the fight against this pandemic. See the Rewards tab for more details.
About UNICEF
The United Nations Children's Fund is a United Nation's agency responsible for providing humanitarian and developmental aid to children worldwide. Based in U.N. Headquaters in New York City, it is among the most widespread and recognizable social welfare organizations in the world, with a presence in 192 countries and territories. UNICEF's activities include immunizations and disease prevention, administering treatment for children and mothers with HIV, enhancing childhood and maternal nutrition, improving sanitation, promoting education, and providing emergency relief in response to disasters.
READ ALSO:
International Society for Infectious Diseases (ISID) Research Grants 2020
African Academy of Sciences Grant for Covid-19 Research in Africa