Application Deadline: 25th May, 2020.
Interview Date: 26th & 27th May 2020 for both the written and oral interview.
Time: 9:00 am prompt.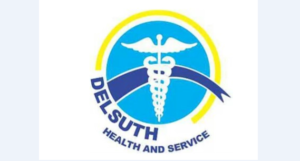 This is to announce vacant internship positions specifically for qualified medical doctors and house officers at the Delta State University Teaching Hospital (DELSUTH), Oghara, Delta State.
Application Requirements for DELSUTH Internship Positions
Application Letter.
Evidence of Provisional registration with the MDCN.
Curriculum Vitae.
Certificate or Letter of Local Government of Origin.
Photocopies of other relevant Documents.
Official application fee of 5000 naira payable only to Desulth UBA Bank, 015605442 is required.
How to Apply for DELSUTH Internship Positions
Interested Candidates should submit their applications alongside other relevant documents to:
The Chief Medical Director,
Delta State University Teaching Hospital
Delta State, Oghara.
Ethiope West Local Govt. Area.
Delta State. Nigeria.
N/B: Only successful candidates at the written interview will proceed to the oral stage of the interview.
Screening Venue: Hospital Auditorium/DELSUTH Board Room.
About DELSUTH
The Delta State University Teaching Hospital (DELSUTH) is a renowned and accredited University teaching hospital to the Delta State University (DELSU), Abraka. Located in Oghara, Ethiope West Local Government Area of Delta State, the hospital was built initially as a 180-bed ultra-modern specialist hospital.
An inaugural management board headed by Professor Joseph Otobo was sworn in June 2009 to manage the affairs of the Hospital when it kicked off initially. The earliest staff of DELSUTH consisted of a team of qualified Nigerian medical professionals drawn from the United Kingdom and the United States.
The Hospital was officially commissioned on the 19th of June, 2010 by the Former President of the Federal Republic of Nigeria, Dr. Goodluck Ebele Jonathan.