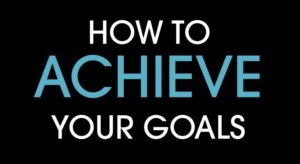 Steps to Achieving Goals and Vision as a Student and as a Young Person
You see, most of the times this kind of topic is raised, one of the things that comes to the minds of young people, especially some persons from socioeconomically disadvantaged backgrounds is the fact that basically we don't have money and without money how can you start that business? In fact, after listening to all these grammar, how can someone achieve anything significant without money or capital?
But let me start by saying that, amazingly most of the successful guys you know today were not born with silver spoons, most of them came from very poor backgrounds, they had no money, and they attended community schools. They had one thousand and one reasons why they should not succeed. But they struggled to pay the price to get to where they are today.
For instance, when I set out to get First Class from the university, I didn't live in a good hostel, some days I didn't have food, no money, missed classes, in fact, few days before the closing of school portal I'm still running around looking for where to borrow money to pay my school fees and register my courses. So, I had so many factors that worked against me and were capable to have distracted or even stopped me from committing to my vision but I made up my mind to defeat them all and came out victorious.
So, if myself, a son of a retired teacher, with no savings and investments anywhere, who lost my mum when I was younger, struggled and battled to pay my school fees, if against all these odds, could still set some goals and vision and achieve them all, then everyone can achieve even much more!
1. The Prize for Actualizing your Vision
Success is not what you get by wishful thinking. And I can't say that one you can easily become what you want. Instead, I will rather tell you the bitter truth, which is "For every success there is a price." You need to define what you want in life or the things you want in life or the things you want at each phase of life. Next, find out what the cost is, along the line there will be challenges, there will be hurdles, you will have reasons to give up. But the good news is that, if you make up your mind to pay the price to the finish line you can get whatever you want in life!
2. Purpose Discovery and Setting Vision/Goals
Purpose may be discovered at any point as a young person. You may be lucky to discover yours from birth, for instance maybe from the moment you were born and as you were growing up, you have always known the area you are best fitted in life and that particular thing you have passion for. But for some, it might be during teenage, or during adolescence or even as an adult that you may get to discover yours.
Personally, until I finished my undergraduate, I never knew my purpose, but as at then, I had a vision to get first Class First. Today I have seen my purpose as linking medical and health professionals to life changing opportunities, including jobs, internships, scholarships, certifications, grants and lots more. In line with this purpose, I have a vision to set up a health blog healthveli.com as my first strategy!
If you are a student or a young person, and you have discovered your life purpose at this moment, very good! But If you have not, be patient with yourself, the revelation will come in due time. Go ahead and keep developing yourself, through education (Primary, Secondary, University, 2nd and 3rd Degrees). In fact, you may be rooted in a particular profession first only now discover your purpose in another field.
By and large some of the things that can aid you to discover your purpose are:- Read books, Listen to talks, Listen to key messages, Study the bible, Ask questions (Use Google and people), open your minds to information from vast fields. Someday definitely, something will catch your interest.
But purpose is in that which you can do without pay: Because life is full of ups and down, in any course you've chosen. There will be days when the chips will be down, money and some other material things that keeps life going may not be there. You will be left with nothing but that your passion will keep you going and still give you fulfillment. With the help of all these you will get a vision for life.
3. How to Stay Committed to your Vision.
First, get mentors. Mentors are people who are already exactly that which you wish to become. Or at least people who are doing well already in that particular thing you want to venture into. Mentors are people you ask questions. Immediately you get a chance to connect with them state your mission that you would want to be mentored by them and learn to ask specific questions that will initiate the chain of mentorship discussions.
You will learn from their mistakes and avoid them. You will also learn the right step they took and replicate those right steps. There is this saying that those who don't learn from history are doomed to repeat it. In just 30 minutes, a man can summarize his journey of 5 years in a particular filed for you pointing out all the useful lessons he learnt. So for every vision you have as a student or as a young person, getting good mentors for that particular venture is worth every efforts and every energy that it might cost you.
Now have anyone here ever wanted to get close to somebody, maybe somebody you wants to be like and it appears the person doesn't have your time? The truth is: getting mentors, is not always an easy effort, It is a conscious effort and along the line, you may meet rejections, you may be snubbed by that person you are trying to go close to and all that.
But the fact is, many successful people are extremely busy. That is why they are successful. So, it may not be that they just want to snub you. Or that they don't have regard for you or wish to make out time for you. They might wish to but they may just be sincerely very busy.
They will only give their time to people who have truly persisted and proven worthy of having their time. Most of their attention is compensation for persistence. To them, they will be like, for over a certain period of time, this guy have consistently made efforts to see me and hear from me on this topic, yes I'm very busy but let me make out time for him/her.
So, endeavor to survive this screening. Especially, when you're sure that this person is that person you need as a mentor. Because, you may enjoy the fruits of your persistence on the long run. But very important please, never ask your mentors for money or you will scare them away. The people you will ask for money are the people we call sponsors we will discuss about the later.
4. Paying the Prize for Actualizing your Vision.
Always prepare for the end from the beginning. In school, for instance, every course or subject has a story line, that particular lecturer has what and what he normally likes in exam, there are past questions, past lecture notes etc., from the first day you begin that class get all these information from those your mentors who are in the classes ahead of you and begin to prepare for the end from the very beginning.
Don't ever write any exams without knowing the story line for that course haven solved all the available past questions or at least that of the last 5 years. Discuss notes with others. Teach others, he who teaches learns twice. Cross check and fill any lapses on time. If you're writing an OBJ exam always go round and answer only the ones you know very well first. Because, each time you come back for the second round you will always discover you now have more understanding than the previous time.
If you're writing a theory questions always write the ones you know very well first. Then come back and make sure you make an attempt under all the remaining questions. If a theory exams says attempt 5 questions, the first rule in passing or getting a good grade in that exam is ensure you answer up to that 5 question even if it means re-writing the questions.
Every business has a story line know this story from the beginning. Every venture has a story line. You may not always play by the rules. You may not always do things the usual way. But there is an adage that: You must know the rules first to be able to break them.
5. Getting Financial Sponsors for your Vision
The truth is that we need money and Lack of finances can delay or distract us from our visions. Be it in Education, Business, Politics etc. Sometimes, we or our immediate family may not have all the money we need. But God always provides some of those helpers to bless our destiny. So there is need to network with some of these successful and great people in the society. They are the people we call sponsors.
So how do you get that person that can support your dreams with finances, how can you get that person that can place a phone call that can fetch you a life changing opportunity. They may happen to be members of your wider family, family friends or even external people who your paths have crossed. For all the persons you want to make your sponsors. Use your loyalty and respect to win their minds and support.
For instance, get their phone numbers. You may not call or visit them all the times. But you can always send them text messages. It could be All these; Happy new month, happy weekend, happy Christmas, New Year test messages. You see, many successful people don't get care they only get problems to solve.
Take yourself to a point where they will own you up, my son, my daughter, my boy. At that point they can go miles to support you financially. At that point they can stand up to speak for you at levels that you cannot. At that point they can go miles to protect your interest. Somebody may succeed without sponsors. But sponsors can help provide you with the financial and technical support needed to reach your goals faster.
6. See School as a training Ground for your desired future
If you have passion for Politics, the school is an opportunity for you contest at class level, departmental, faculty or even student union government. Even if you don't contest support someone, even if you don't win there are experiences that you can never get except you get involved.
If you have a calling into the clergy, the school is an opportunity for you to be very active in fellowship and church activities. Even to the level of becoming fellowship president, student pastor. They will all help to prepare you for the journey ahead.
If you dream of being an academician, before you graduate you should create a good rapport with the Dean of your faculty, the HOD of your department, most of your lecturers and even some key persons from the wider university community.
This is because for you to further with your masters and PhD programs, these people one way or the other will always be required to write some recommendations that will speak for you! And even when you're done with your masters and PhD programs the number 1 place where you have the greatest chances of getting employed is in that your same department.
So, there is utmost need to have a good rapport with the department that will keep paying off long into the future. What if you have passion for business, while you're still a student you should start identifying business opportunities even in your campus and attempt to solve those problems for which you will get paid.
7. Overcoming Distractions from your Goals and Vision
You need to understand that people also have their own life goals too which they may never tell you. And you may never get to realize until the end of the day.
When you have identified what you're passionate about don't care so much or be distracted or carried away by what others are doing and how much they're already achieving. Give priority to that your own vision and passion and give yourself time. Even Relationship can be a distraction. The best relationships are based not on Romantic Love but on shared values, dreams and goals!
If I find a lady who doesn't understand and accept where I'm headed for in Life and does not support the goals and visions. Then on the long run, it's either I sacrifice those my visions in order to keep her. Or I will sacrifice her in order to remain committed to my visions. So, the kind of relationships that can support you to actualize your life visions is not just about Love or romance.
Your partner must share a significant part of your values, goals and aspirations or else you won't last together! Otherwise still wait on the Lord, someday that right person will definitely come by.
8. The Importance of Goal Setting
That you have a vision or set a goal doesn't mean you must actualize it as at when and how you planned it. Or maybe that if you don't actualize it exactly that way that you've failed, No.
For instance, you may set a vision for 2022 but end up actualizing it in 2023 or even by 2024. So having a vision more importantly helps to guide your life towards a particular direction.
But what makes the difference is that when the opportunity to actualize that goal will come, you will easily convert it towards that goal than someone who never had that same goal.
So, be confident to decide what you really want. Even when you don't have what it takes. Because with persistence, commitment and determination you will get there someday.
Concluding Tips to Achieving Goals and Vision
Nothing is permanent. Everything will pass, whatever you're going through will also pass, set your vision, set your life goals. You may not have all it takes to even make the first step today but one day you will. At the end of the day, it's not about what you have! It's not even about what you've accomplished (houses, cars, etc) It's about who lifted up! It's about who you've made better! It's about how much you've given back to help make the society a better place.
Read Also: