Application Deadline: June 21, 2020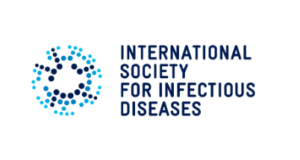 Background of International Society for Infectious Diseases (ISID) Research Grants
ISID's research grants are one of the Society's signature programs and are instrumental in fulfilling ISID's commitment to funding researchers from countries which bear the greatest burden of infectious disease. To date over 175 grants have been awarded to infectious diseases researchers from 46 countries.
Award Details of ISID Research Grants
Up to eight grants of up to US$7,000 each will be awarded annually and are available to support the professional development of young investigators working in the field of human infectious diseases by funding pilot research projects to be carried out over the course of a year at the applicant's institution. Due to a high volume of applications, ISID is now prioritizing low and lower-middle income countries.
Upon completion of their research, additional funding may also be available for recipients to attend an ISID event to present their findings, either at the International Congress on Infectious Diseases or the International Meeting on Emerging Diseases and Surveillance.
The highest ranked research proposal will receive the Norman Stein Research Grant named in honor ISID's Executive Director from 1986-2017.
Thematic Areas of ISID's Research Grants
The ISID research grant's areas of interest include, but are not limited to:
Investigations of the epidemiology, pathophysiology, diagnosis of infectious diseases
The epidemiology and control of healthcare-acquired infections
Modelling of cost effective interventions
The implementation of Infection control measures in low and lower-middle income countries
Antimicrobial resistance (AMR).
Eligibility for ISID Research Grants
ISID's research grant applications are open to researchers who live and work in low or lower-middle income countries as classified by the World Bank, who are less than forty years of age, and who have not previously had the opportunity to work or study outside of their region, or received major research funding including ISID grants.
Application Requirements for ISID Research Grants
Applications should be online however with the following requirements:-
Research plan for project related to human infectious diseases – five pages, including background, methods, limitations and references
Applicant's curriculum vitae
Letter of reference from applicant's institution
Budget
Upon completion, a short written report on the outcomes of research must be submitted to the Society.  ISID also encourages recipients of grants to present their results at scientific meetings and to submit them for publication in peer-reviewed journals including, but not limited to, the International Journal of Infectious Diseases.
Selection Process for ISID Research Grants
Proposals will be reviewed by experts in the field of infectious diseases chosen by the Society and grants awarded by ISID's Research Committee in collaboration with the ISID research program's director and manager.
About ISID
The mission of the International Society for Infectious Diseases (ISID) mission is to support health professionals, non-government organizations, and governments around the world in their work to prevent, investigate, and manage infectious disease outbreaks when they occur. ISID has a particular focus in countries that have limited resources and which disproportionately bear the burden of infectious diseases.
READ ALSO:-
African Academy of Sciences Grant for Covid-19 Research in Africa
IFRA Funding for DATA COLLECTION on Covid-19 in Nigeria